100+ Best Places to Eat in Phoenix (from a Local!)
Phoenix is a foodie's paradise with lots of restaurants to choose from and tremendous diversity for the kinds of foods available. From Middle Eastern to South American, Thai to Ethiopian, here is the guide to the best places to eat in Phoenix and the area around the city.
As a proudly declared "foodie" and a Phoenix local, I have spent nearly two decades enjoying the incredible cuisine of Phoenix. The cuisine, variety, and amazing atmospheres at the local restaurants have only gotten better over the years.
There are a lot of fun things to do in Phoenix, and eating in the many varied restaurants is one of them! If it's a type of food, there's a good chance you can find it. I love lots of variety, from more traditional cuisines to some lesser-known ethnic foods.
Here are the best places to eat in Phoenix that I have been to that I most enjoy broken down a bit to help you find what you're looking for.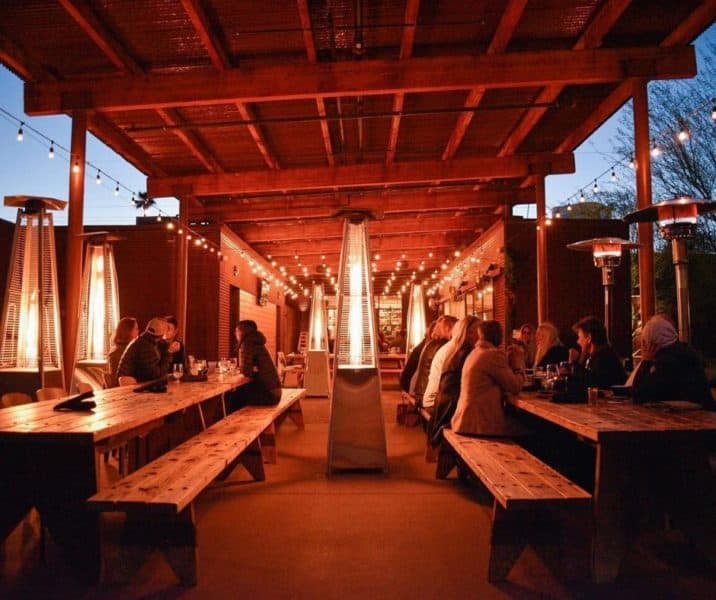 Some links in this article may be affiliate links, which means that if you purchase through them, I receive a small commission. This will never cost you extra. Please read the disclosures to learn more.
Please note: There may be temporary or permanent closures of some of these restaurants given the global pandemic. Some may also only offer outdoor dining or take-out at certain times. I am trying to keep the list as up-to-date as possible to reflect those that are not permanently closed. However, I do recommend you contact them before heading out to make sure they are open. If you do learn that any of these are permanently closed, please shoot me an email so I can update this post. Thank you!
American
My favorite restaurant in Phoenix is Lon's at the Hermosa. It is the perfect trifecta with amazing food, service, and ambiance. The outside is lovely with small white lights and a garden with a water feature and the inside is beautiful as well.
Cafe Zuzu is like walking back to the 1970's where you can enjoy beef stroganoff again. All of the other options are also incredible places with great food.
Lon's and T Cook's are definitely splurges but both are worth it for special occasions or just because you are worth it! Durant's is a Phoenix institution that has been around for around 70 years.
It is an old-time steakhouse with red velour wallpaper and you walk in through the kitchen. You expect Sinatra and the Rat Pack to join you at any minute. Their steaks are the best I have ever had and their burgers are magnificent as well.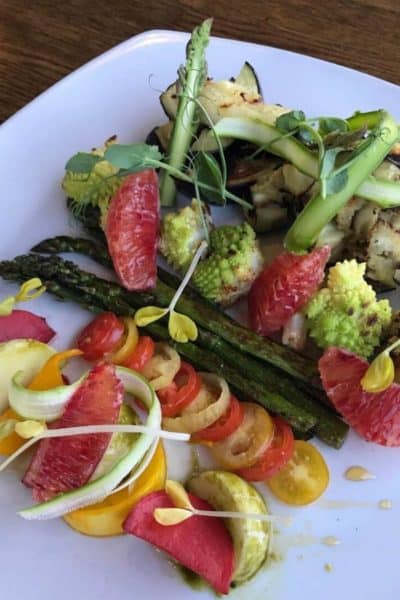 Italian and Pizza
Cibo is my favorite pizza place in the valley. It's in a restored bungalow and the outside is gorgeous with lots of shade and small white lights. Their brick oven pizzas are made from ingredients shipped from Italy, their salads and antipasti are amazing, and their Nutella crepes make me thankful I don't live in the neighborhood.
Mora is my new modern Italian favorite.
Tomasso's is my favorite for a classic Italian place, and it reminds me of my Boston days in the North End. And, his daughter opened a place near Pinnacle Peak called the Italian Daughter. Wow. Portions were huge, service was amazing, oh, and the food! And they often have great live music making it well worth the drive!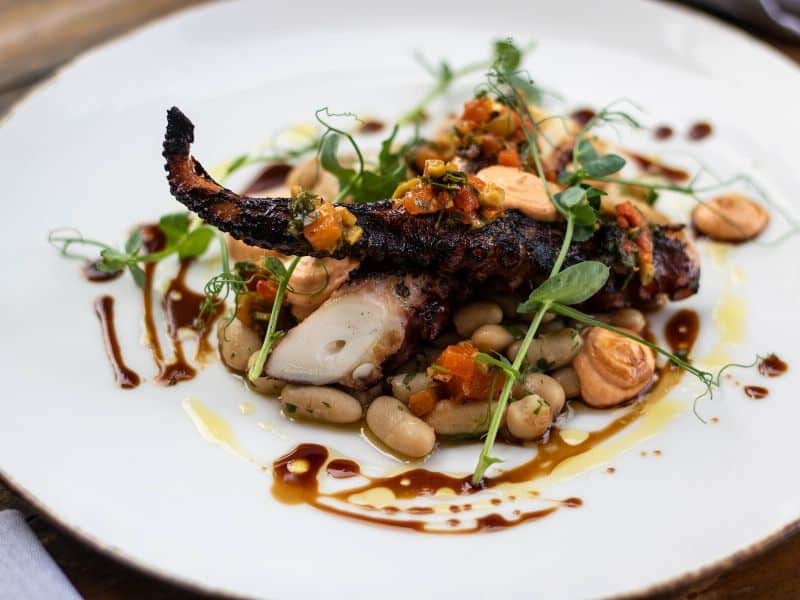 Middle Eastern, Ethiopian, and Greek
Cafe Lalibella offers some of the best Ethiopian food I have had. They have traditional dishes as well as some locally-inspired dishes, like lamb jalapeno.
Mijana offers great Lebanese and belly dancing. Alzohour has great Moroccan food, and I was so glad to try it before I went to Morocco to know what to order.
Indian
There is some crazy good Indian food in the valley. Each of these places were recommended by friends from India.
Udupi is a different style from a different region than the other two. It's vegetarian and vegan and so good! Even if you're not vegetarian or vegan (I'm not!) give it a try. It's incredible and really interesting.
Udupi Indian Vegetarian and Vegan Cuisine – 1636 N Scottsdale Rd, Tempe, AZ 85281
Thai and Cambodian
Siamese Kitchen is a small dive restaurant located between a biker bar and a tattoo parlor in a strip mall! Despite its interesting location, it offers what I think is the best Thai in the valley. Run by two sisters from Thailand, the food is amazing and the portions are great. I haven't had a bad meal there.
Vietnamese
My favorite Vietnamese place in the Valley is Little Saigon. It has the best pho (rice noodle soup) I have had outside of Vietnam and their spring rolls are to die for! It is family-owned and has been around for 20+ years.
Bahn Mi Bistro is a great place for Vietnamese Bahn Mi sandwiches and was opened by the son of Little Saigon. Rice Paper has a huge assortment of creative spring rolls. Angelina's has some interesting pho options.
Vegetarian/Vegan
Many of the restaurants in the Phoenix area cater to offer options for vegan, vegetarian, dairy-free, gluten-free, and other dietary restrictions. There are a number of dedicated vegan and vegetarian places also available.
Green New American Vegetarian – 2022 N 7th St, Phoenix, AZ 85006 (There is another location in Tempe. Nami next door to the Phoenix location offers vegetarian breakfasts and desserts.)
Loving Hut – 3239 E Indian School Rd, Phoenix, AZ 85018 (Locations in Litchfield Park, Glendale, and Tempe.)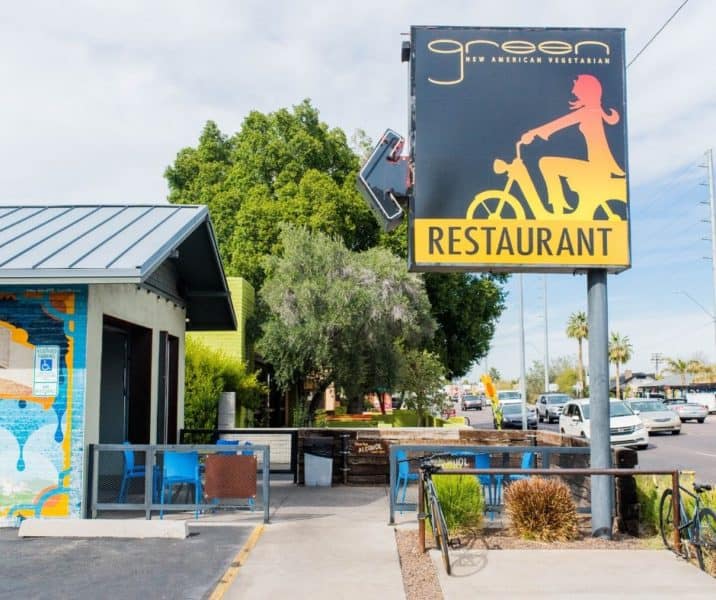 Southwestern
Southwestern is a bit different from Mexican and American so it deserves its own section. These places are some of my staples that I really love going to.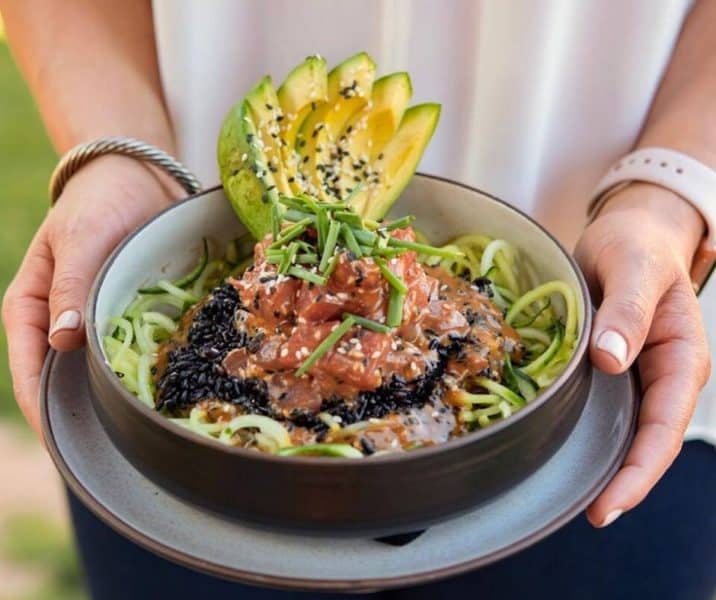 Mexican
I absolutely love Barrio Cafe. It's a cute small place with great food and margaritas. Don't skip getting the tableside guacamole with pomegranate seeds in it. These other restaurants offer a good mix of the different styles of Mexican food and are quite good.
Sushi and Japanese
Sushi Ko is my favorite sushi place. It's across the valley from me and I trek out there for the sushi. It's a small neighborhood place that is comfortable and the fish is the best around. The pieces are a great size and very tasty.
Shogun has a salmon sushi with a thin slice of lemon on it that is amazing. SoSoBa is a Ramen noodle place I recently tried and enjoyed it a lot.
Cheap Eats
Sometimes you just don't want to spend a lot of money but want a tasty and filling meal. These places fit the bill and are great!
Cornish Pasty Co. – 7 W Monroe St, Phoenix, AZ 85003 (There are multiple locations in Phoenix, Tempe, and Gilbert)
Pane Bianco – 4404 N Central Ave, Phoenix, AZ 85012 (There is a second Phoenix location.)
Wine Bars, Cocktail Parlors, and Breweries
Phoenix has a growing brewery presence. While I don't drink beer, I have enjoyed the food and atmosphere of these places (note: I have not been to Wren House or Fate but good friends have recommended both).
I do love Angel's Trumpet Ale House, a gastropub with wines and ciders on tap and incredible food. Try their homemade pop tart. Seriously! Bitter & Twisted has an impressive tome of creative cocktails and Postino is a great place for wine.
Other Notable Places
These restaurants are not to be forgotten. I started going to the Breadfruit when it first opened, and it has now expanded also offering a fun rum bar. El Chullo and Richardsons are both great places and get the "Christmas-style" red and green chile at Richardsons.
El Chullo (Peruvian) – 2605 N 7th St, Phoenix, AZ 85006
Best Phoenix Restaurants with a View
Breakfast
Lunch and dinner aren't the only meals, and these places stand out for breakfast. Matt's is amazing and expect a long line to prove it. OHSO is another great breakfast place with what I think is the best bloody mary in town.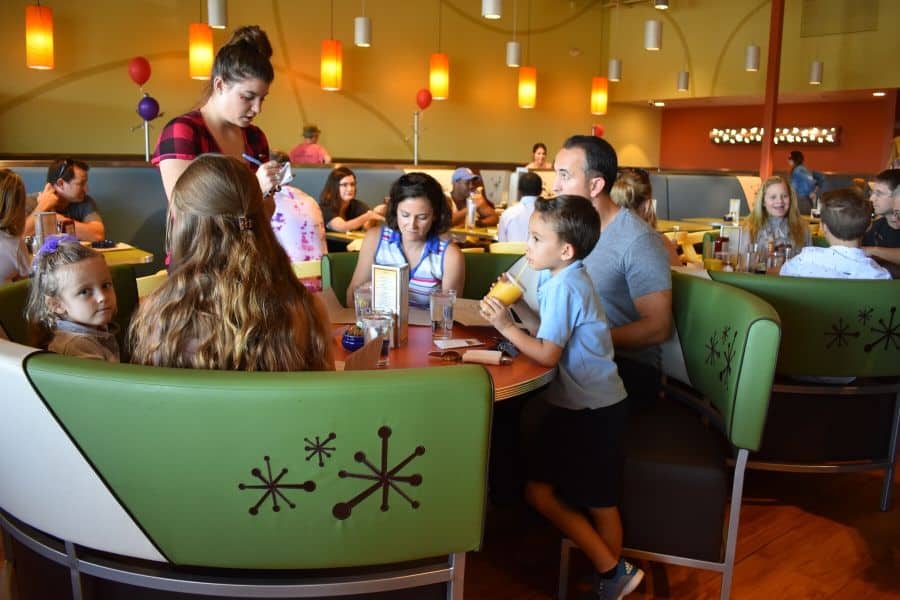 Coffee
Sweets
Restaurant Groups
Though I'm not a big fan of chain restaurants, Phoenix has a number of restaurant groups that are worth checking out. These are locally-owned small chains with a variety of different restaurants.
Fox Restaurant Concept restaurants— This group has been around for over a decade with a wide variety of restaurants. Some favorites are True Food, Zinburger, Sauce, Culinary Dropout, the Arrogant Butcher, and more.
Upward Projects restaurants—Here's another incredible group. I love Postino WineCafe, Windsor, Federal Piza, and Joyride Taco.
Common Ground Culinary—Local chef-owner Chris Collins inspired this newer restaurant group. The Macintosh is amazing, and some other popular spots include Grass Roots, Neighborly Public House, The Collins, and their ice cream shop, Sweet Provisions.
Best Places to Eat in Phoenix with Your Dog
Outdoor dining is a big thing in Phoenix during the spring, fall, and winter months. Many restaurants allow dogs on their patios, and some even cater to dogs! Here are some of the best dog-friendly restaurants in the Phoenix area.
Ask anyone what the most dog-friendly place is and hands down you'll be told OHSO. Being dog friendly is a big part of their "thing." It's also an amazing microbrew pub and they have great food. Their brunches are amazing. Bring a dog or just get loved-up on the patio! Here are the best places to eat in Phoenix with your furry bestie.
Additionally, there are two restaurant groups that are really popular and dog-friendly. (It's a good idea to call first to confirm as these groups open new restaurants that could have a restriction at a specific location.)
Both of these restaurant groups have multiple different styles of restaurants (all good!) at locations around the valley. Go to their site and check them out! I am usually not a fan of patronizing chains, but these are local restaurant groups that do a great job!
Great Restaurant Areas
If you're looking for areas with a bunch of great restaurants to choose from, I've got you covered! Here are some areas with a bunch of restaurants near each other to help you choose.
Old Town Scottsdale
This is a nice area to walk around to check out the shops and galleries, and there are a lot of restaurants around including Malee's Thai Bistro, RnR Gastropub, Grimaldi's Pizzeria, FnB, The Mission, and Virtu Honest Craft. Not far away is Cafe Zuzu, a favorite of mine in all of its 70s glory, Olive and Ivy, and Culinary Dropout.
Central and Camelback
There are a number of great places to choose from including four with a restaurant group, Postino WineCafe, Joyride Taco House, Federal Pizza, and the Windsor. And if you're hankering for some amazing ice cream, Churn will do it! Right around the corner heading east on Camelback is St. Francis, another favorite of mine and a relative newcomer, Flower Child.
Old Town Glendale
Though this isn't a hotspot for the restaurant scene in Phoenix, it should be! Some of my favorite places are all right there including Little Saigon, A Touch of European Cafe (Polish), Haus Murphys, and La Piazza al Forno. Siam Thai Cuisine and La Santisima, a great Jalisco-style Mexican place is only a few blocks away.
The Biltmore
This is an area where Fox Restaurant Concepts rules with a number of their restaurants including True Food Kitchen, Blanco Tacos and Tequilla, and Zinburger. Across the street is Artizen and just west of this area on the north side (at 20th Street) is The Parlor, a fun pizzeria in an old hair salon.
There are some great shops in Biltmore and this outdoor mall is very dog-friendly. Tomaso's and Tarbell's are 12 blocks east on Camelback and are well worth the extra drive.
Gilbert Road, Gilbert
This area has a lot of great places packed in including Postinos WineBar, Pomo Pizzeria, Culinary Dropout, Barrio Queen and many others. These are located in the East Valley around 30 minutes from downtown Phoenix.
Roosevelt Arts District
This area around Roosevelt between 7th Ave and 7th Street has some great places including Angel's Trumpet Ale House and Cibo Urban Pizzeria, two of my favorites (and super dog-friendly)! Carly's Bistro is great, Pomo Pizzeria, Moira Sushi, the Vig (next to Cibo) and SoSoBa, a ramen place. If you're looking for breakfast, Matt's Big Breakfast is like no other!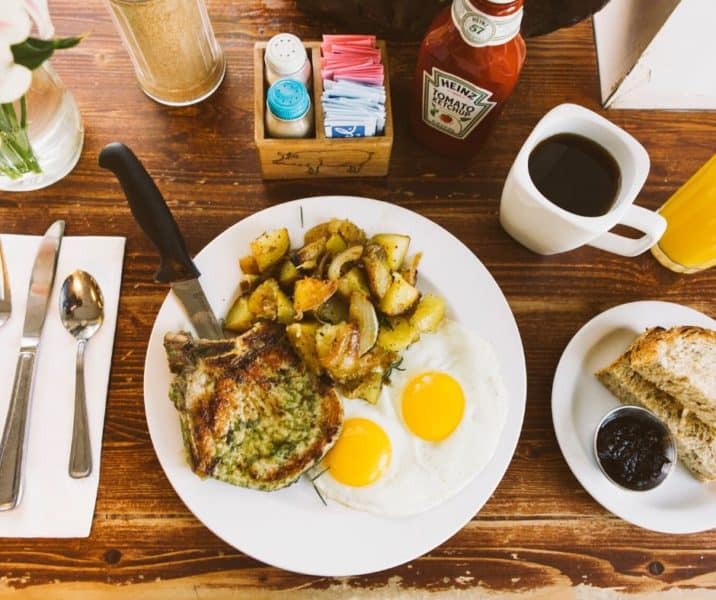 Mill Ave
Mill Ave isn't just for the college kids! Though ASU is located in this part of town, there are some really good restaurants. Rula Bula, Cafe Boa, and Cornish Pasty are all right on Mill. Two of my favorites not far from Mill are the House of Tricks (not to be confused with a house of "ill repute") and Cafe Lalibela, the best Ethiopian in the Valley.
Restaurant Week
For two weeks in mid-to-late May and again in September, many of the Phoenix-area restaurants participate in Arizona Restaurant Week. They offer three-course meals from a specific menu for either $33 or $44. Some also offer a drink as well.
It's a great deal and a fantastic way to either go to a splurge restaurant or to try a new place. You get to try some of the best places to eat in Phoenix at a low cost. Yum!
There are a lot of really amazing places to eat in this area, and this list includes my votes for the best places to eat in Phoenix. I certainly haven't eaten at all of them, but I have been to all of these unless noted and you can't go wrong with the places mentioned.
Have a recommendation for any best places to eat in Phoenix that I didn't mention? Drop a comment and let me know! I'm happy to give it a try to add it to the list.
You Might Also Like
Like it? Pin it!