The Insider's Guide to Phoenix is finally here!
It's your secret weapon for planning a trip to Phoenix, and it's packed full of helpful information, including:
And more!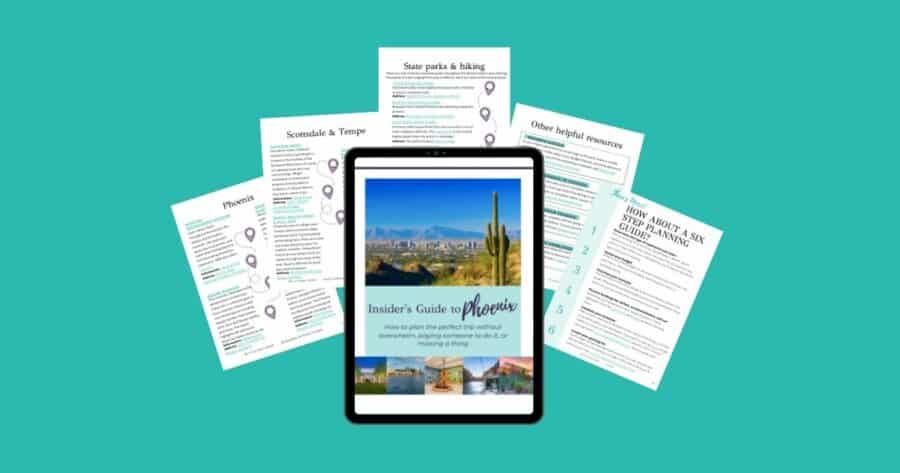 You'll save money planning the trip yourself and will save lots of time with this helpful guide.
It's been a labor of love as I poured in what I know about the best of the best in Phoenix from nearly 20 years of living here. I'm passionate about my hometown and want everyone to enjoy it as much as I do.
Get your Insider's Guide to Phoenix now and score an introductory discount (applied at checkout)!
Every month I send out a newsletter with my latest blog posts, updates, travel tips, and exclusive goodies that I think you'll like. Welcome to My Flying Leap!