The Top 11 Tips for Easier Travel Anyone Can Use
Travel can be an amazing experience for those who enjoy seeing new places, meeting new people, and learning new things. But, it can also be stressful when we get outside of our comfortable environment and go to places that are unfamiliar.
If you're like me, you may love traveling but always hated the travel experience—until now. The more I've traveled, the more I've learned and I have picked up lots of great tips to make travel easier.
Here are my top tips that you need for easier travel so you can enjoy the entire experience, even the travel part!
This post may contain affiliate links, which means I'll receive a commission if you purchase through my links, at no extra cost to you. Please read full disclosure for more information.
How to Make Air Travel Easier
Navigating the airport can be one of the more stressful parts of any trip. It's hard to know exactly how much time you'll need. You have to get your ticket (if you use paper copies), and what time it'll take to get through security. There are ways to improve your time for that (see the section below on TSA PreCheck).
Having said that, there are a lot of different tips to make air travel easier. There are a lot of simple things you can do like checking in before you head to the airport and leaving plenty of time to navigate to the gate. These can make the difference between a stressful sendoff or feeling relaxed and ready for your trip.
You May Also Like Top Tips for Air Travel
Do you check a big roller bag? Consider trying to bring just a carry-on and see how that changes your experience. And above all, make sure the things that you need for comfort and convenience are readily available.
This includes things like a jacket in case you get cold on the plane, a bottle for water that you can fill at the airport, chapstick, and anything else you might want during your flight.
Air travel doesn't have to be stressful, and with a little bit of planning and some handy tips, it won't be.
How to Pack a Carry-on for Two Weeks
For my first big international trip, I packed a 26″ roller bag (one of the largest available), a large garment bag, and a carry-on bag. I was traveling for one week. Mic drop!
Things have certainly changed since my early years of traveling! Now, I'm able to pack for two weeks in an international-sized carry-on bag. (A bag smaller than a U.S. carry-on by a bit!) I now bring a carry-on bag, usually my international-sized one and sometimes my 22″ version. And I also bring a small bag that fits under the seat in front of me on a plane. And that's it.
How do I do it?
It starts with a lot of careful thought of where I'm going and what I'll truly need. Do I need five pairs of pants or can I make due with 2 pairs and a skirt? Do I need my laptop? I create a pile of contenders—all of the things I think I'll need for my trip. Then I aggressively review that pile to toss out anything not absolutely essential.
I recently packed for a trip where temperatures ranged from 95°F to around 30°F—all four seasons in one bag. Read all about it in this post about packing for two weeks in a carry-on bag. And snag my packing checklist below to help keep you on track.
You May Also Like How to Pack a Carry-on for Two Weeks
Managing Flight Anxiety
It might surprise you to know that I'm not a great flyer as I get very anxious on planes. First, I get very cagey and want to walk around though it's not always convenient to do so.
And second, I really hate landings. The sounds you hear when the landing gear goes down and the plane doing what it's supposed to gets me a bit panicky about a crash landing. Surprisingly, my death grip on the little armrest hasn't made it any easier!
No, it's not easy to love traveling and hate flying. I knew I had to come up with ways to cope with my anxiety so even if I didn't love flying, I didn't hate it quite so much. Over the years, I have tried a number of things and have worked through the worst of my nervousness flying.
It has helped me to bring some things for comfort, have a routine, and choose a seat that makes me a tad more comfortable. I also try meditating, listening to music, and other things to distract me and keep me calm. Learn all about my best tips that I personally use in this post on how to handle flight anxiety.
You May Also Like How to Handle Flight Anxiety: 10 Ways to Cope
Is TSA PreCheck Worth It?
Just imagine what it might be like to go through airport security in minutes with no hassles. No removing your shoes, or rummaging through your bag to remove your laptop and toiletries. All of that can be a reality with TSA PreCheck.
The United States rolled out a number of Trusted Traveler programs years ago. They are designed to make air travel easier for American citizens. Some others are also eligible for this program as well. You pay a non-refundable fee and go through an approval process including completing an online form for a background check and an in-person interview.
Once approved, you get a program ID number you can add to your booking to automatically identify you as a member. With the TSA PreCheck mark on your boarding pass (paper or electronic), you get expedited service through airports. Is it worth it? Read this post on the benefits of TSA PreCheck to find out.
You May Also Like Benefits of TSA PreCheck and Why You Should Get It
If you do a lot of international travel (or even a trip a year), Global Entry may be a better bet. You get expedited passage through immigration re-entering the US and you get TSA PreCheck.
Is Global Entry Worth It?
Another of the Trusted Traveler programs in the United States is called Global Entry. Where TSA PreCheck gets you expedited passage through airport security, Global Entry provides an expedited route through immigration and customs when you're re-entering the United States.
The added bonus of Global Entry is that it comes with TSA PreCheck. So, you actually get access to both programs' benefits upon approval for Global Entry. The process is similar where you pay a fee and complete an online submission. Then, they review it and perform a background check. Following that, you're invited to an interview.
Once approved, you get expedited passage through a separate line for immigration and customers. It's super easy to use and a great benefit if you do any international travel as it's only a small cost more than TSA PreCheck.
Global Entry is what I chose, and I can say that it easily saves me 30 minutes or more in immigration and customs. Is it right for you, read this post on the Global Entry program to find out all about it and if you're eligible to apply.
You May Also Like Is Global Entry Worth It? Here's How to Decide
The 15 Best Apps for Travel
You can find an app for everything now, and travel is no exception. There are a lot of great apps that you can use for planning your trip, and there are a lot of great apps for use when you're traveling.
Helpful Apps for While You're Traveling
Currency conversion—If you're traveling to a country that uses a different currency than your country, it's convenient to have an app do the conversion to know what you're spending before you pay.
Getting directions—If you're direction-challenged as I am, apps come in handy! Two I highly recommend offer offline or GPS access. Use them to get directions or even to figure out where you are.
Language translation—Don't speak the language where you're visiting? No problem with an app that translates for you. It's helpful to know some words and phrases, but sometimes you need a little more language at your disposal. An app can be your answer.
Figuring out activities—Apps guide you to places, and they can help you find fun things to do when you're traveling. Some offer recommendations and ratings from other travelers or locals.
Transportation—There are apps that tell you what your transportations options are, and can actually book it for you. No need to hop into a cab and wonder what the cost will be when you can get the cost upfront.
There are lots of apps to help you when traveling and this is just a small sampling of what I use regularly on my trips. New apps are being launched all the time so take a look before trips to see what you might want to try out before you travel to see if they might help solve a problem.
You May Also Like 15 of the Best Apps for Travel During a Trip
How to Handle a Language Barrier
Traveling to other countries is an amazing experience. It's one thing to read about a place in a book, but entirely another to actually see it in person. That's part of the travel experience that I love.
Another is interacting with people. Though, when you go to other countries, they often won't speak your language. A language barrier can make it challenging to travel, particularly if you have a hard time getting your needs met by someone who understands you.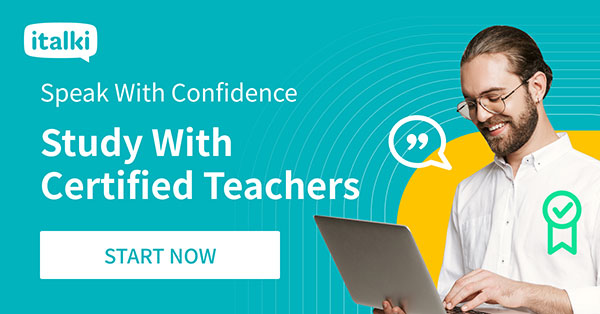 ---
I remember the first time I went to Paris, I took a day trip to a small town called Fountainbleau. It was amazing! I went to Napoleon's chateau there which was surprisingly easy, by hopping on a bus labeled, "Chateau." Great! But then, I had to figure out how to get back to the train station, which wasn't so easy.
I asked a lovely local woman for help, only she didn't understand English. She also didn't understand how to interact with travelers from other countries, and spoke in rapid-fire French trying to be helpful. We both ended up laughing about it and thankfully, I managed to figure it out.
It made for a great story and I still laugh about it. That was one of my first trips to Europe and now I have some better skills to figure out how to navigate a language barrier. This post has my best tips that I use.
You May Also Like 12 Ways to Overcome a Language Barrier
Tips for Travel to Make it Easier
Traveling well and making traveling easier takes a lot of time and experience. It's something you work through, learning with each trip you take and fine-tuning your planning process.
It can take a while to get your rhythm, though it really doesn't have to. If you're a bit less stubborn than I am, you can read the experiences of other experienced travelers to learn some of their tips and tricks to see what will work for you.
Just because someone does something in a certain way doesn't mean you have to—take the tips you read and modify them to fit your specific needs.
Some tips may be location-specific, for example, I recommend bringing some cash with you. This is more important in cash societies, like those found in Latin America. Though, it's still a good idea to have some cash on-hand elsewhere, it may be a little less important when traveling in the U.S., for example.
This post has my top tips for travel that I have learned along the way. If you have others that work well for you, I'd love for you to email them to me as I'm always looking to learn!
You May Also Like 11 of the Best Tips for Travel I Wish I Knew Earlier
How to Stay Healthy When Traveling
Vacations are generally an exciting adventure for me. I don't tend to go on "relaxing on the beach" vacations, and I find I run myself ragged trying to see as much as I can in my limited vacation time.
As a result, I often get sick during my longer trips. And that stinks!
There are things we can do to try to keep from getting run down and sick when we travel. I'm not talking specifically about the global pandemic here, but just general good healthy travel practices. Things like making sure we have plenty of sleep, especially for the increase in activity.
There are a lot of easy things we can do, as simple as drinking a lot of water when we travel that can help our bodies to perform when we need them to. And, the one I'm learning is listening to my body. I tend to Go! Go! Go! without listening to my body, which is what gets me run down and eventually sick.
Slowly but surely I'm learning that by doing less, I can actually do more. It may sound counter-intuitive, but when I don't get sick, I don't spend a day or two in bed or time dragging myself around miserable. Instead, I can enjoy my trip and everything I get to see and do.
You May Also Like How to Stay Healthy When Traveling
How to Find Your Travel Style
Everyone has different travel styles, or ways they like to travel. As I just mentioned, I like very active vacations where I cover a lot of ground, getting to see and do a long list of things. But, that's not for everyone.
One of my best friends and sometimes-travel buddies prefers slow travel. She limits how much she does daily and gets lots of relaxation in. There's no right or wrong way to travel.
And, it goes beyond this, too. Some people, like me, like control over what I do on my vacation. As a result, I generally prefer to plan my trips. Others prefer working with travel agents to plan and book the trip, with some input.
Some others prefer to just pay money and be guided around on a group tour. Or similarly, to take a cruise where they select the cruise, pay the money, and go.
There isn't a right or wrong way to travel. While some of the options may depend on your budget, you can often find whatever you're looking for within your budget (to a certain extent.) Finding the travel style or styles that suit you best is an important part of traveling.
You May Also Like How to Find the Right Travel Style for You
Get Travel Insurance
Travel insurance is one of those things you may not think about until you need it. And if you wait until then, the impact could potentially be catastrophic financially. What if you get sick or injure yourself and need a hospital stay? What if you need to be flown back to your home country for care?
It happened to someone I know, when she broke her ankle in Sri Lanka. And it's no joke. Not only is your trip ruined, but you could be out tens or even hundreds of thousands of dollars.
I'll be honest—I got really lucky. I didn't start purchasing it until a few years ago when I was in Thailand. In one day, I met two women who had to be hospitalized during trips. One got a mosquito-carried disease called dengue, and the other broke a bone requiring surgery.
I went back to my hotel room, purchased travel insurance (which you can buy during the trip with some carriers), and never looked back. Whenever I leave my home country of the United States, I don't travel without it.
I use World Nomads. It offers an easy application process with great coverage, and it's relatively inexpensive. I have never paid much over $100 for a policy. Generally, it's less, depending on where I'm going and for how long. You can get a quote with World Nomads here to see if it would work for your needs.
---
Note: World Nomads covers to age 70. If you're 70 or older, check out Insure My Trip. And, if you want to get additional repatriation coverage to help you return to your home country in an emergency, MedJet is the way to go.
You Can Make Travel Easier
Making travel easier is very much in your hands! Sure, things come up when we're traveling, or even when we're planning our trip. But, there are a lot of things we can do to take control so we have a less stressful and better vacation.
I hope these tips are helpful and please do email me if you have any you suggest. Thanks!
You Might Also Like
Like it? Pin it!